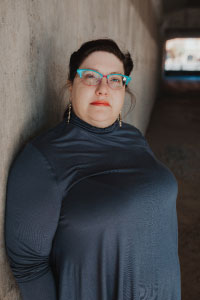 Robin has been a licensed professional massage therapist for over a decade. She moved to Oklahoma City from Chicago to be closer to her family. Her clients included A-list celebrities, professional athletes and hard-working people of all kinds.
Robin is a Clinical Massage Therapist who understands the balance between clinical and relaxation. She is licensed and certified in: Sports, Myofascial, Deep Tissue, Trigger Point and Pre-natal massage modalities as well as trained and experienced in Hot Stone and Hawaiian Lomi-Lomi.
She has been a massage therapist since 2003 and studied at the Chicago School of Massage Therapy. Her training has given her the innate ability to find the accurate pressure for your muscle tissue, creating a complete experience. She understands the importance of muscle therapy as well as muscle relaxation, leaving you with the feeling that no muscles have been left unattended.