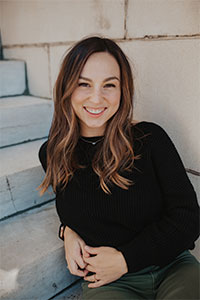 "Try not to become a man of success, but rather try to become a man of value."-Albert Einstein
In the art of hair design, there is more to be said about the value behind what you do than from the measure of success. Being passionate as an artist gives Nichole wisdom beyond the craft of hair design by building personal values and self-determination. To Nichole, creating hair design is more than considering a person's features and daily lives; it's about truly creating a piece of art. Bringing art and value into what she loves allows for a cut or color service to be more than just an accessory; it becomes part of a person' character.
Nichole is a full-time hair stylist and specializes in unique color services that are tailored to each individual's lives as well as their personalities. Working with L'Oreal Professionnel as an artist has allowed Nichole to work amongst the most talented people in the industry as well as provide the means to share what the craft of hair design means. Along with being a color artist Nichole is fully knowledgeable in the Tony&Guy cutting methodology as well as being certified in Hott Headz extensions and the Coppola Keratin Smoothing Treatment. She looks forward to meeting you very soon!